Talk at Star Education Fair 2015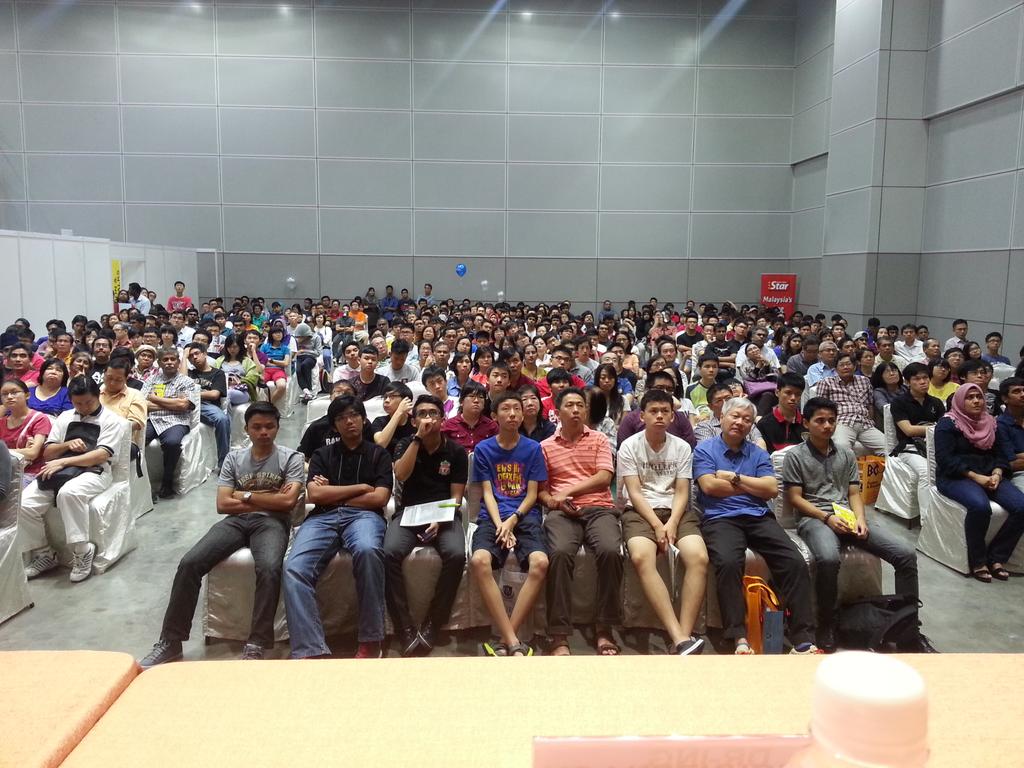 I was privileged to be invited to give a talk at the Star Education Fair 2015 yesterday, titled "Speaking in Code: Career in Coding and Programming". It was a good session with almost a few hundred students and parents listening to us. Together with me was Gurpardeep (APU) and Chin Ike (KDU), covering topics from general career prospect of IT/Computing jobs, atttributes/attitude of a good computing graduate to interests upcoming career path - Game Development.
A good thing I personally find the session useful and helpful (I hope the audience feels the same way as I do too), is that all speakers spoke about the most important thing in an IT related carrier today - it is more important to be good in some crucial skills than to just get a degree certificate with beautiful grades alone. The industry is really hunting for real talents - and as long as you can demonstrate you have the skills to learn, relearn and willing to work hard - It does not matter whether you can programme A, B or X, the job is ready for you.
My main messsage for the students was to encourage all to put in effort, whether in or out of class, to practice and really be an early expert in certain programming skills. Note I say skills, not languages. I have always emphasized that we must learn beyond the language(s), because what we do in a degree is not to teach you programming languages X, Y and Z, but to allow you to understand the fundamentals and core concepts of programming. With that, you can pick up any (new) languages and in no time, you will begin to master them for any purposes.
As promised, you can download a copy of the presentation slides of my talk here. Enjoy and do give me comments about what you think about the role and importance of a programming career.